Despite California's legalization of marijuana and a court order allowing its use at the festival, Coachella is maintaining its ban.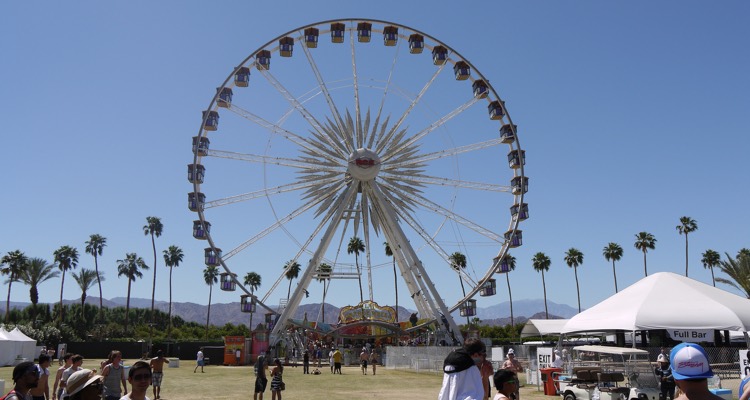 Marijuana and cannabis products remain illegal at Coachella again this year, even though California legalized the drug's recreational use in 2018.  As usual, alcohol will remain the only legal substance inside the grounds of Coachella this year, according to the festival organizers.
Cigarettes, e-cigs, and vapes will also be allowed.
The move is a direct challenge not only to California law, but also a Superior Court judge's order allowing marijuana usage on Coachella grounds.  But the Indio festival definitely isn't playing along.
According to Coachella's updated rules and regs, drugs of any variety are strictly prohibited at both upcoming weekends.
Of course, that includes illegal substances, but Coachella organizers specifically noted that 'Cannabis and Cannabis Products' are strictly forbidden.
The festival also offered this kicker from last year to go with the ongoing ban:
"Sorry, bro. Cannabis or cannabis products aren't allowed inside the Coachella Valley Music and Arts Festival—even in 2018 and beyond. If that changes, we will update this answer."
Only drug prescriptions clearly prescribed to the attendee (with the proper prescription bottle) will be allowed inside the grounds.
Other banned items include stuffed animals, selfie sticks, massagers, kites, glow sticks, flashlights, or flags.
As you might expect, outside alcohol (and coolers) are also prohibited, though drinks sold by the festival are allowed (go figure).  One way for attendees to defray costs is to pre-party or tailgate before entering the Coachella grounds, though we're not sure how vigilant parking lot patrols will be this year.
Technically, it's illegal to smoke or consume marijuana inside a vehicle, moving or parked, according to California law.
The recreational use of marijuana became legal in the State of California on January 1st, 2018, subject to various regulations and restrictions.
But the host city of Indio, CA has severe restrictions against weed.  Specifically, the city bans the growth, manufacture, or sale of anything cannabis-related, with deliveries also banned.
The festival's ban on marijuana and anything cannabis-related is likely the result of negotiations with the festival's host city.  But the founder/CEO of Coachella's parent company, AEG, is also adamantly anti-marijuana.
AEG founder (and billionaire) Philip Anschutz has been an outspoken critic of marijuana legalization.  He's contributed heavily to anti-marijuana causes, particularly in Colorado.  Incidentally, Anschutz is also an ardent opponent of anti-LGBTQ causes, with heavy donations to far right candidates.
Freedom Leaf, a publication dedicated to cannabis, unearthed donations to multiple anti-marijuana organizations in Colorado.  Donations surpassed $200,000, according to Freedom Leaf's report of Anschutz's tax filings.
AEG stands for Anschutz Entertainment Group, which is the sole owner of Coachella via its Goldenvoice subsidiary.
On the marijuana front, Anschutz has been aggressively fighting legal efforts to force Coachella to allow marijuana.  Following a Riverside Superior Court judge's decision against the festival, Anschutz immediately vowed to fight the order.  "Coachella is about music, not blowing smoke wherever you want," Anschutz said on the steps at the nearby Palm Springs Court.
"You can smoke [marijuana] as much as you want, as long as you're 500 ft. outside of the perimeter [of Coachella's Polo Grounds].  Then the cops can deal with you."
Source: https://www.digitalmusicnews.com / by Paul Resnikoff /